A virtual relationship evaluation tool for couples
Arguing about the same things over and over and not sure what the problem really is? Or maybe you just want to learn more about the state of your partnership? The Gottman Assessment, powered by the renowned, research-based Gottman Method, can help you evaluate what is really going on in your relationship, and then recommend solutions proven to strengthen your connection.
Based on 50+ years of science
Scientific self-assessment
Measures five key relationship areas: friendship and intimacy, sex and passion, conflict management, shared meaning, and trust and commitment.

100+ research-based questions
Designed to analyze your relationship's unique strengths and weaknesses.

Measure relationship happiness
With an overall relationship satisfaction score.

Take it alone or together
Invite your partner for more detailed results.
Results can be used with the Gottman Relationship Adviser
Once you've taken the Assessment, you're almost there! All your responses are saved and ready to shape your unique roadmap.
Just log into your Gottman Connect account to transition seamlessly. We'll deduct the price difference from your purchase, use your Assessment responses to shape your program, and guide you through each exercise.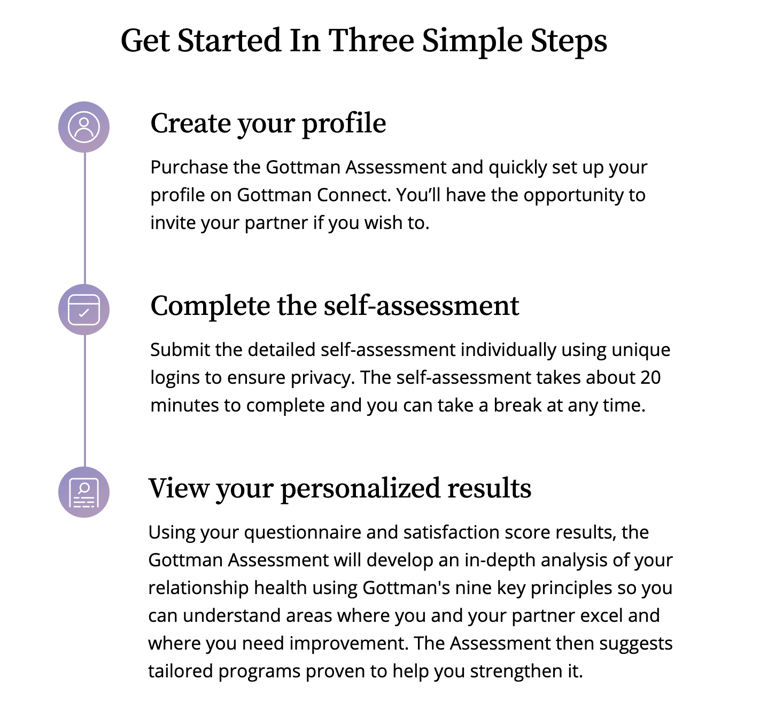 Additional Gottman products designed to help your relationship thrive
The Gottman name is synonymous with building healthy and lasting relationships.
Sort our programs based on what you are looking for help with.
Featured In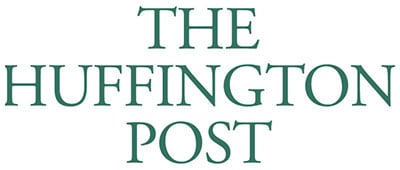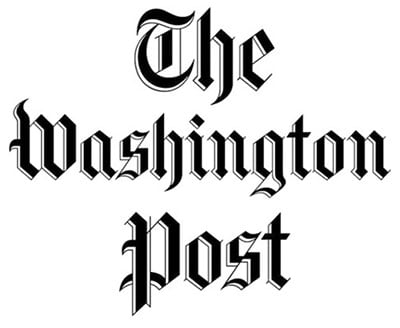 Sign Up and Start Your Relationship Transformation
Subscribe to Gottman Love Notes and get the latest on relationships, therapy, and much more from the experts. Includes a free download and access to special pricing on Gottman products every month.

I really like what you have done right here, especially the way in which you make it entertaining while being wise.
K. L
Gottman Member

I love the Gottman approach to intimacy based on years of studies of relationship successes and failures.
Jeremy H.
Gottman Member

Thank you to the Gottman Institute for providing the tools my partner and I need to create a healthy relationship
Sanchia R.
Gottman Member